Calibration, Repair & Service

Particle Counter Calibration
The Particles Plus® Calibration & Service Department is dedicated to providing customers the highest quality service with meticulous attention to detail. We maintain a complete calibration lab for particle counters, air quality monitors, and temperature and humidity sensors. Calibrations are performed to meet with ISO 17025 requirements. Our laboratory standards and equipment are maintained in accordance with ISO-10012-1 & ANSI-Z540-1. All services are performed to exacting tolerances using N.I.S.T. traceable equipment and particle media. Our ISO 9001 certified facilities ensure that your instruments are being serviced to exacting standards and that we meet the most stringent industry guidelines while providing quality to our customers.
Our Particles Plus® technical service staff is a highly trained and professional team that has decades of experience in the calibration and service of particle counter related measurement technologies.
To request a calibration quotation, download our Calibration & Service Request Document below. Please fill out all information and return the document to our Service Department by email at service@particlesplus.com or by fax +1-781-342-7492. A price quotation will be emailed to you with a copy of the RMA to accompany your instrument. This will include all instructions on where to ship your instrument.
Repair Services
An expert service and repair team provides quality warranty and non-warranty repair. Our professional team excels in providing superior response and rapid turnaround time.
If you have technical questions related to your Particle Plus® products, you can contact our service department at +1-781-341-6898
Please use our RMA Service Request Form below: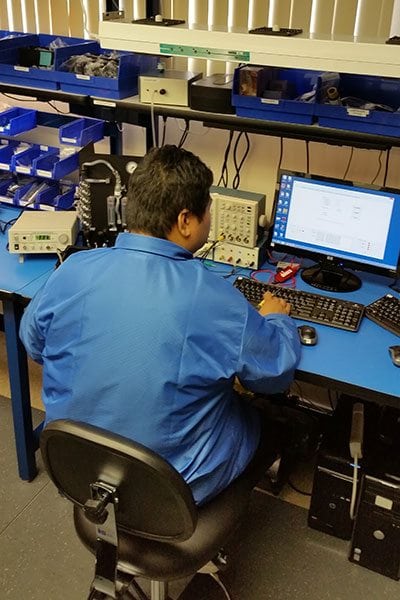 Onsite Services
Our Particles Plus® onsite technical and calibration services are available for field certification of critical environment particle counter and facility monitoring systems. This includes calibration and servicing of portable, handheld and remote particle counters. All certification is done in accordance with ISO 21501-4 for the life science, electronic manufacturing, and medical healthcare industries.
Utilizing only the highest quality standards and expertly trained personnel, Particles Plus affordably provides onsite services to minimize downtime or interruption of operations.
Particles Plus also provides onsite calibration services for other manufacturer's products. For more information or to receive a quote based on your system design, please email service@particlesplus.com, or call +1 781-341-6898.