Airborne Particle Counters, Air Quality Monitors, & Environmental Sensors
Particles Plus offers a line of patented advanced-technology particle counters, air quality monitors, and environmental sensors. As the most vertically integrated particle counter manufacturer and technology licensing company in the industry, Particles Plus engineers and manufactures its own counter, display, battery, vacuum pump, and sensor technology from the ground up. Added intelligence in each module results in products with superior performance, extended features, accuracy, quality, reliability and value.
Particles Plus Lifetime Warranty
Particles Plus is excited to announce the company's new Lifetime Warranty offer. This warranty guarantees protection for your Particles Plus 9000, 8000, 7000, 5000, and 2000 Series products for the entire lifetime of the product, as long as the instruments are calibrated annually by an Authorized Particles Plus Lifetime Warranty Service Center. Particles Plus is committed to providing the best customer service and highest quality products available. The Particles Plus Lifetime Warranty ensures that your purchase is protected from any manufacturing defects, and that it will last for as long as you own it.
Indoor Air Quality Monitors
Particles Plus® air quality monitors are designed to provide accurate and real-time data on indoor air quality. These monitors offer a range of features and capabilities to ensure reliable measurements. Particles Plus monitors can measure various parameters related to air quality, including particle size channels, carbon dioxide (CO2) levels, total volatile organic compounds (TVOC) temperature, and relative humidity.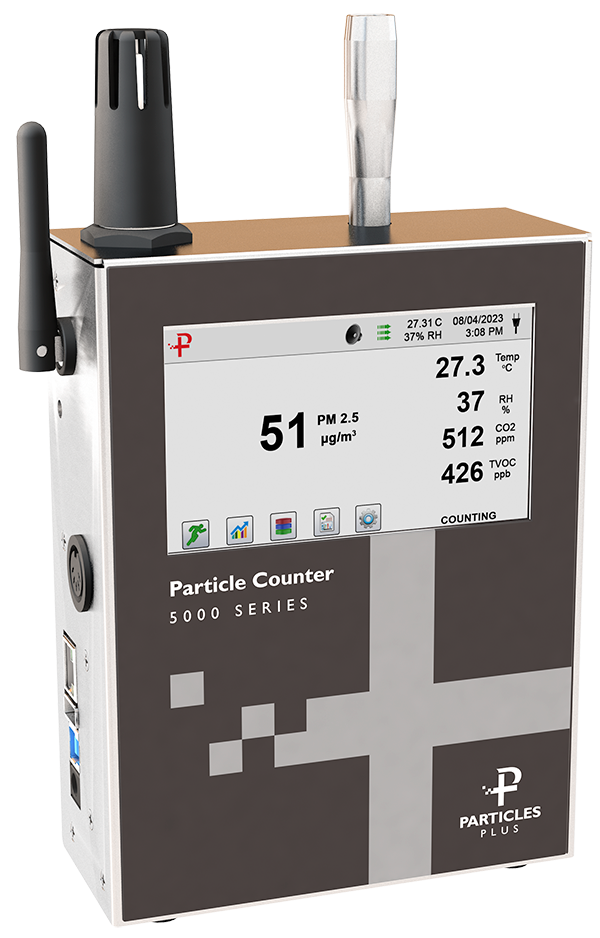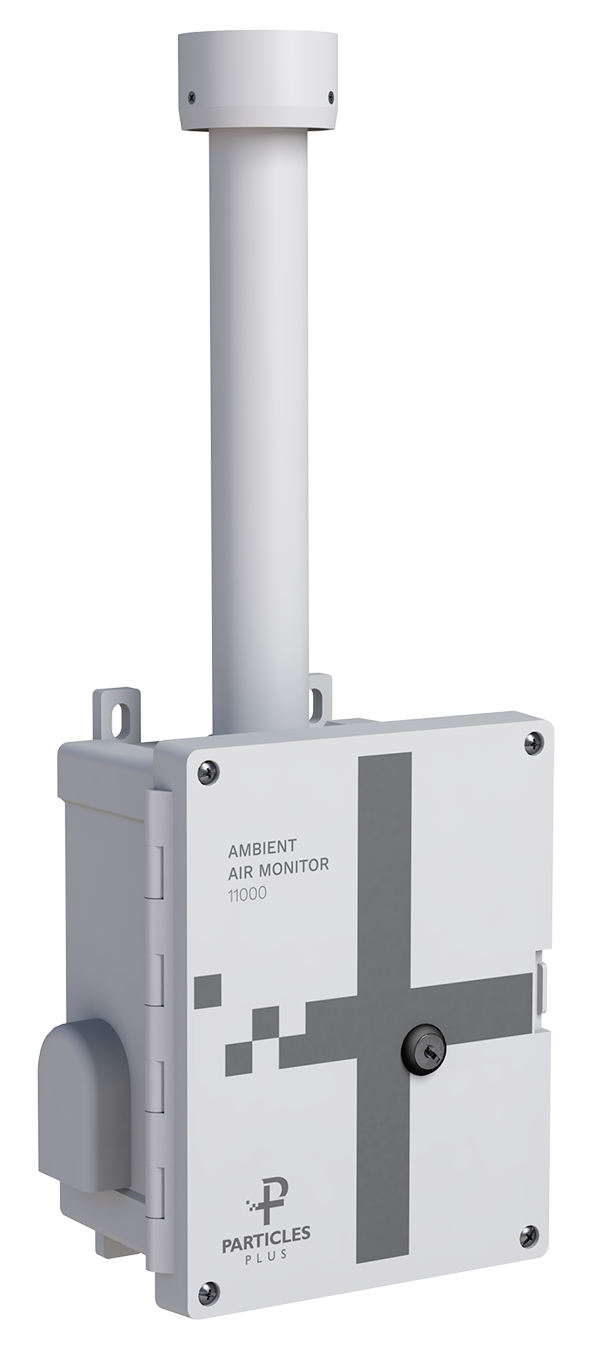 Ambient Air Monitors
Particles Plus®Condensation Particle Counter (CPC) and Optical Particle Counter (OPC) technologies have allowed us to virtually measure any particle size from 5 nm to 25 μm in any outdoor environment. These robust ambient air quality monitors provide reliable, accurate measurement of airborne contamination allowing for the detection of environmental and public health concerns. The first real-time monitor to provide 30 accurate particulate size channels at higher concentrations.
Handheld Particle Counters
Particles Plus® handheld particle counters display up to 6 user-selectable size channels as well as temperature and relative humidity. View data and generate ISO 14644-1, EU GMP Annex 1 or FS 209E reports on screen or via printer, USB key, real-time through its versatile output options or export to Particles Plus® data-download software. Particles Plus® counters can be controlled and monitored remotely via web browser. The handheld 8000 Series has a mass concentration mode that approximates density in μg/m3.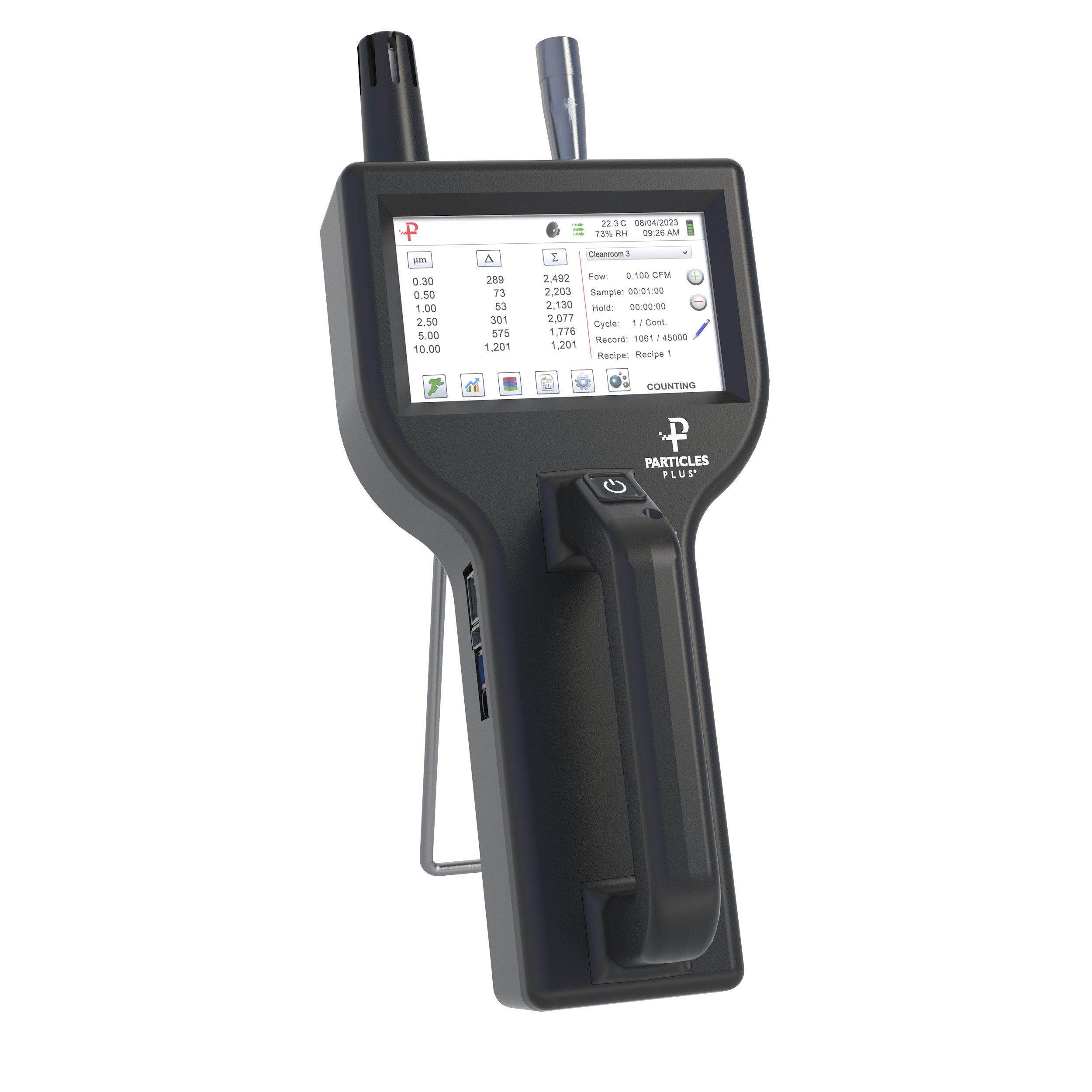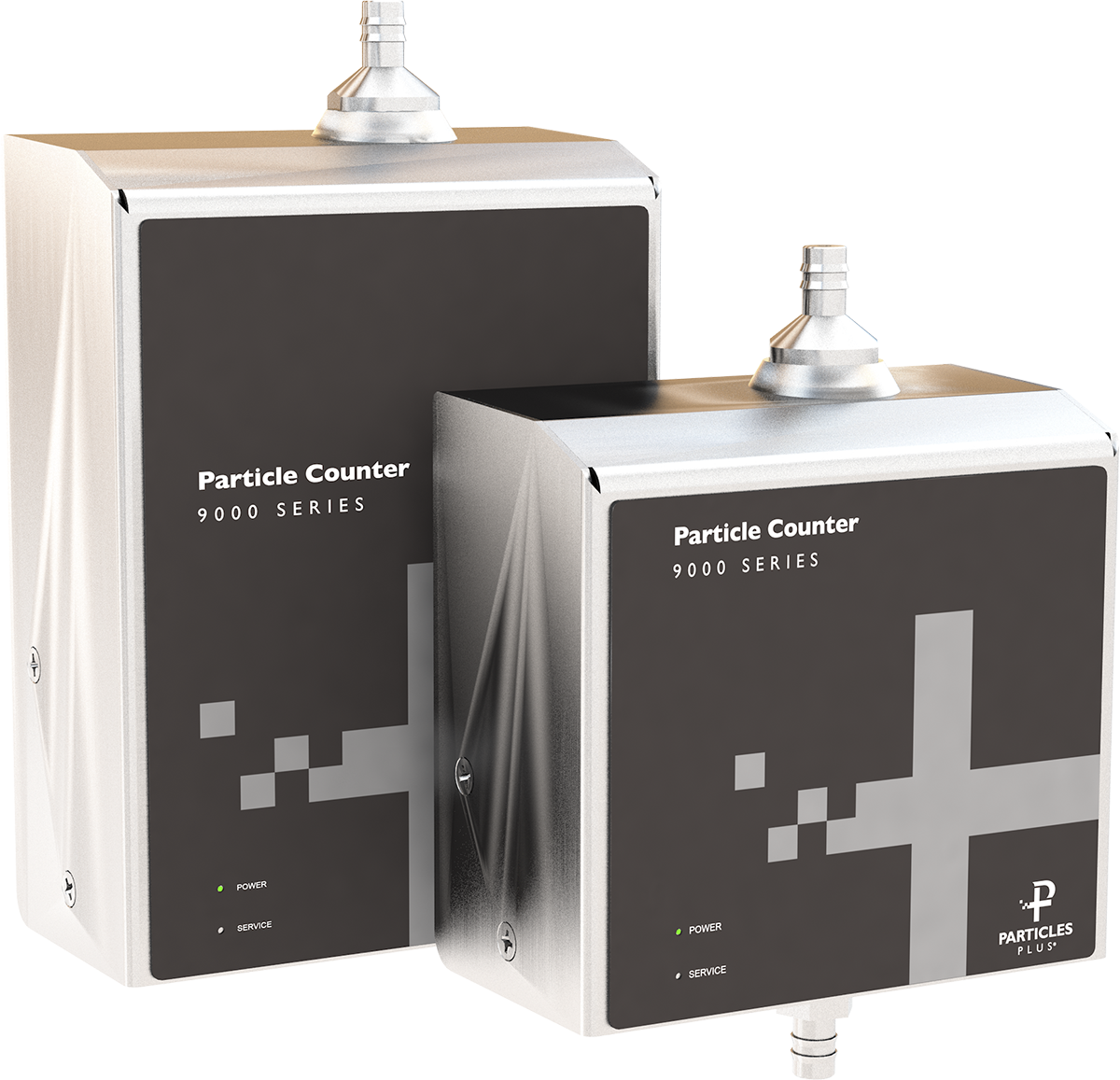 Remote Air Quality Monitors
Particles Plus® instruments allow for remote operation and diagnostics over an IP connection from anywhere in the world. The remote diagnostics allows the Particles Plus® authorized technical staff to access the instrument and diagnose issues quickly, often without having to send the instrument in for service. This feature also allows for field-upgrades of the instrument software so updates and new capabilities can be added as they become available.
Advanced-Technology
Particle Counters
The architecture of our Particle Counter allows it to measure up to 30 channels of particle count data from 0.3 to 25.0 μm with flow rates of 1.2 LPM or 2.83 LPM (0.1 CFM). The assembly is mounted on a plate for ease of integration.
All Particles Plus® counters meet ISO 21501-4 and JIS B9921.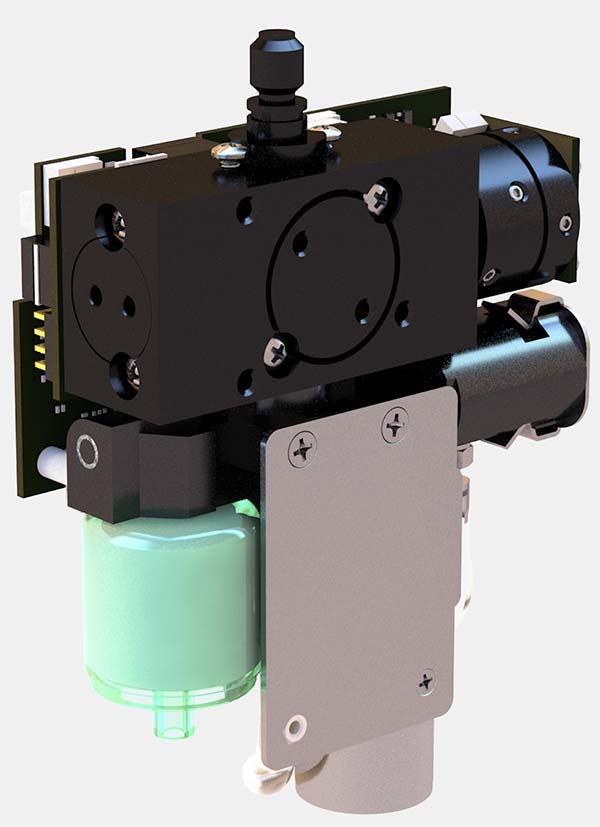 Some of Our Customers Include:
100% of Particles Plus® products are designed and assembled in the USA, while 89.2% of the parts are built by 35 different suppliers located in the USA and Canada.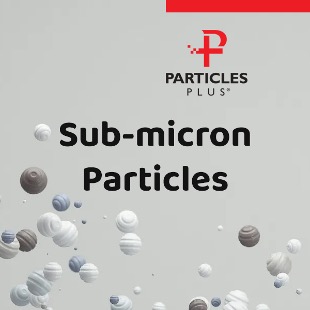 Stoughton, USA – July 07th, 2023 – Sub-micron particles are very...
read more